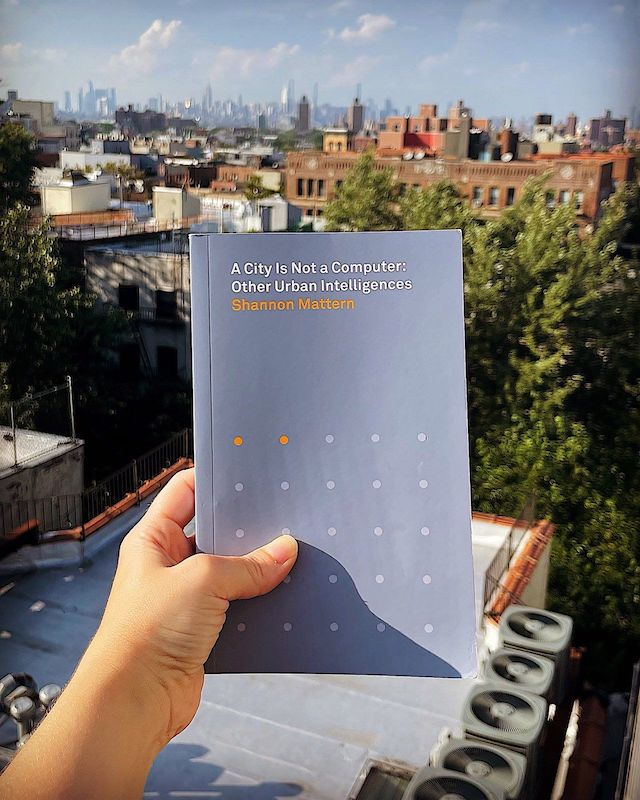 NOTE THIS A WEDNESDAY DISCUSSION to ensure the author can join us.
A City Is Not a Computer: Other Urban Intelligences by Shannon Mattern.
If you get it directly from the publisher and use the code TWSU, you can get 30% off. (The promo code is from an episode of the Tech Won't Save Us podcast about the book).
Part 2: Pg 51-105.
See listserv for video chat link.